Virtual Classes
CORE MMA is proud to be offering a great range of virtual classes available for both full and online-only members. Now you can access world class training content, no matter where you're located!
Covering the full spread of topics, our premium online content will let you take the deep-dive into the world of Mixed Martial Arts. We already have over 220+ video lessons covering Brazilian Jiu Jitsu, Kickboxing & Muay Thai, Wrestling, Judo, Calisthenics and Fitness & Conditioning.
Online Membership starts at $10NZD per week, and includes full access to our video archive and personalised training analytics & recommendations. Online class access is FREE for all full members.
If you're ready to get started:
Head over to our Signup page and set up your Online Membership. Existing members can head down to the next step.
Register your online account using your existing Membership Code, or for new members the one generated in the step above.
Once your account registration is approved, log in to the Members Area using your Email & Password.
Mobile Access
Once you've logged in, follow the instructions below to get the Members App set up on your mobile device: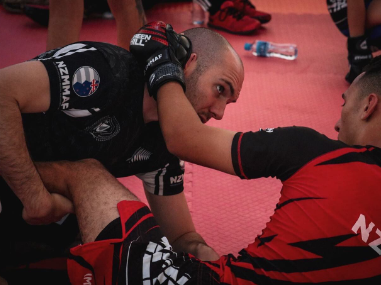 The Leg Raise Twist, aka Side-to-Sides or Window Wipers, is a great option for targeting the obliques and building overall core stability.
Learn more